Last Thursday and Friday we had temperatures of around -20°C. I am currently taking a photography course (pictures of this to follow soon), and it turns out these temperatures are usually the best for photography. So what do you wear if you have to spend several hours outdoors without moving around much? The answer is: many layers. Unfortunately the amount of layers you can put on hands and feet is somewhat limited by practicalities, so both were freezing cold after a short time. The rest of my body stayed quite toasty though with the below: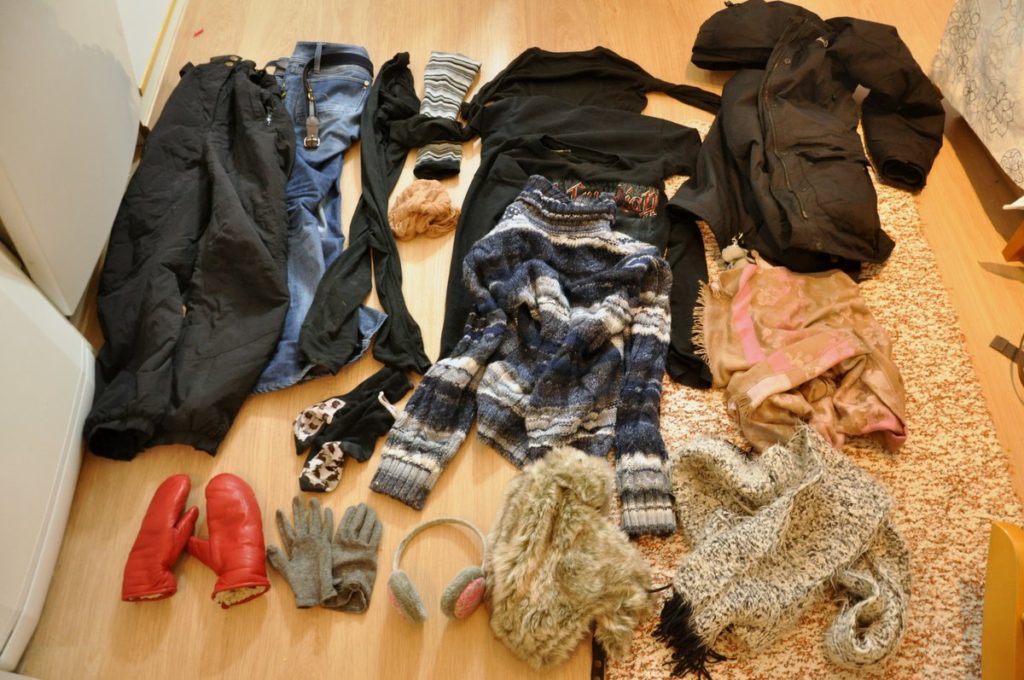 And I just noticed, the picture is actually missing the thick skiing socks I put on top of the tights and socks, and of course big winter boots. Putting on all these layers makes getting ready to go out a pretty lengthy process, and you really don't want to be needing a toilet while you're out either. Also, you just look completely ridiculous in that outfit – Mr Always Right referred to me as Dark Helmet and I think someone took a picture of me on the bus, because I was just so wrapped up. And I feel like in all those layers you have the spatial awareness and dexterity of a two-year-old. I don't care though, as long as I stay reasonably warm.
Unfortunately I wasn't able to dress up my camera accordingly, so on the second day it started complaining. I think the mirror had started freezing, and every time I switched the camera on the mirror jumped a bit. I was getting really worried, but luckily it seems everything is working fine again now that temperatures have gone back to around 0°C (which happened in an overnight jump of 20°!).
Share this with your friends: